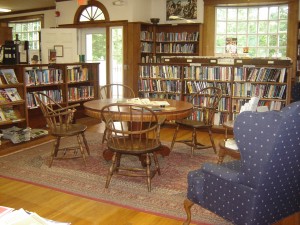 Welcome to the
Langworthy
Public
Library!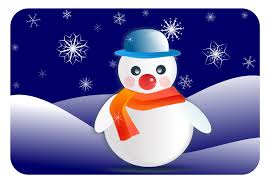 Is it April Fool's Day early?
We thought spring arrived yesterday, but due to the weather forecast,
Langworthy Public Library will be closing at 2 pm today, March 21.
Need a book or movie? Stop by between 10 and 2 to grab something.
We plan to be open on Thursday from 4 to 8 as usual,
but will keep you posted if that changes.
**********

  Join us for one or all, Mondays from 2 to 4 pm.
See what we have in our Archives, get searching tips from experts.
Free and open to the public.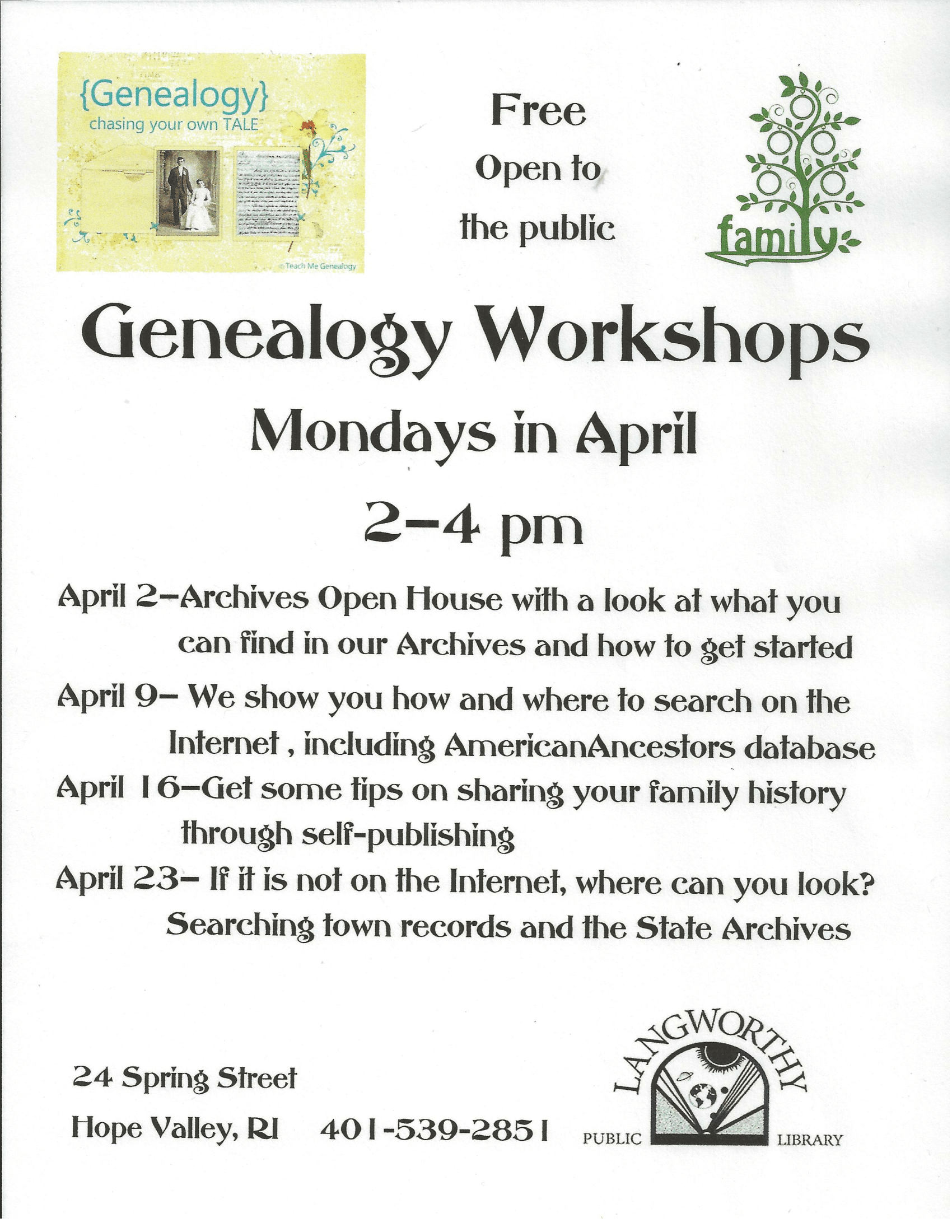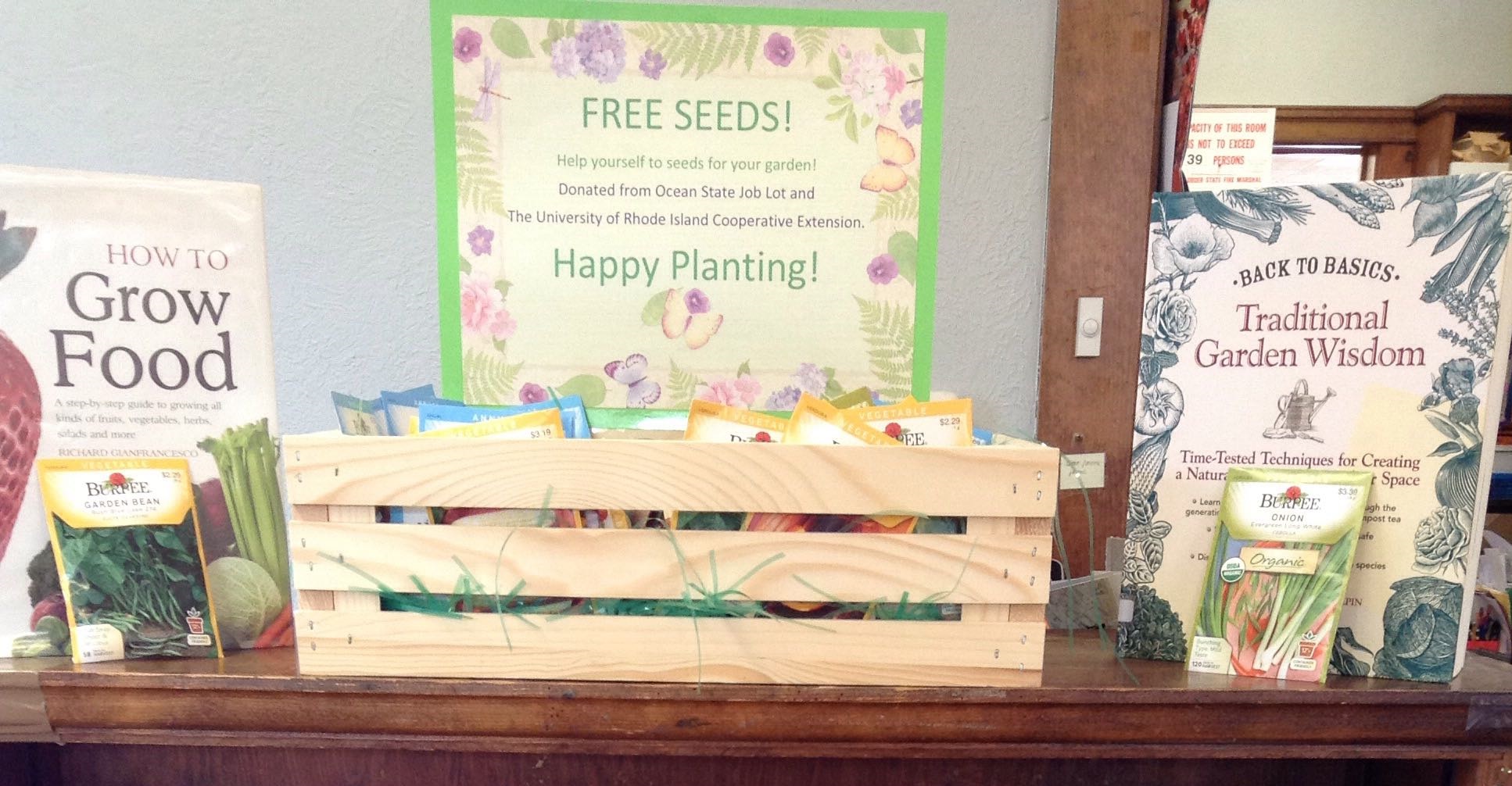 Thanks to the University of Rhode Island Master Gardeners and Ocean State Job Lot, we have vegetable and flower seeds for you to take – stop in, make your selection and check out our gardening books to help you plan your garden!  Spring will come – be ready!!  


Drop In Story Time Wednesdays, at 10:15

Did you know??
Shoutbomb Text Message Alerts for Ocean State Libraries' Cardholders
 With the Library's Shoutbomb text messaging service, you can use your mobile phone to:
Receive text notices about holds that are available, items that are due soon, overdues and
Send a text to renew an it (Renewable items only)
Add family members' cards to your Shoutbomb account with keyword ADDCARD.
The Library does not charge a fee for this service. Your mobile plan's regular text messaging rates apply.
Ocean State Libraries uses a product called Shoutbomb to send you text messages about your library account.
You can get text reminders when books are overdue, when your holds arrive at the library and much more!
To sign up you will need your 14-digit library card number and your PIN number. Please contact library staff at 401-539-2851 if you don't know your PIN. 
To sign up:
Text SIGNUP to 401-298-2013
Follow the prompts to text your library barcode number
(14 digits—no spaces)
and your account's PIN number (4-8 numbers)*
Once you receive confirmation that you are registered, you will automatically start receiving notifications about itmes that are due soon, overdue items, holds to pick up and you're your library card is about to expire.  Your mobile plan's standard messaging rates apply.  A text will be sent only when activity on your account triggers a message or when requesting information.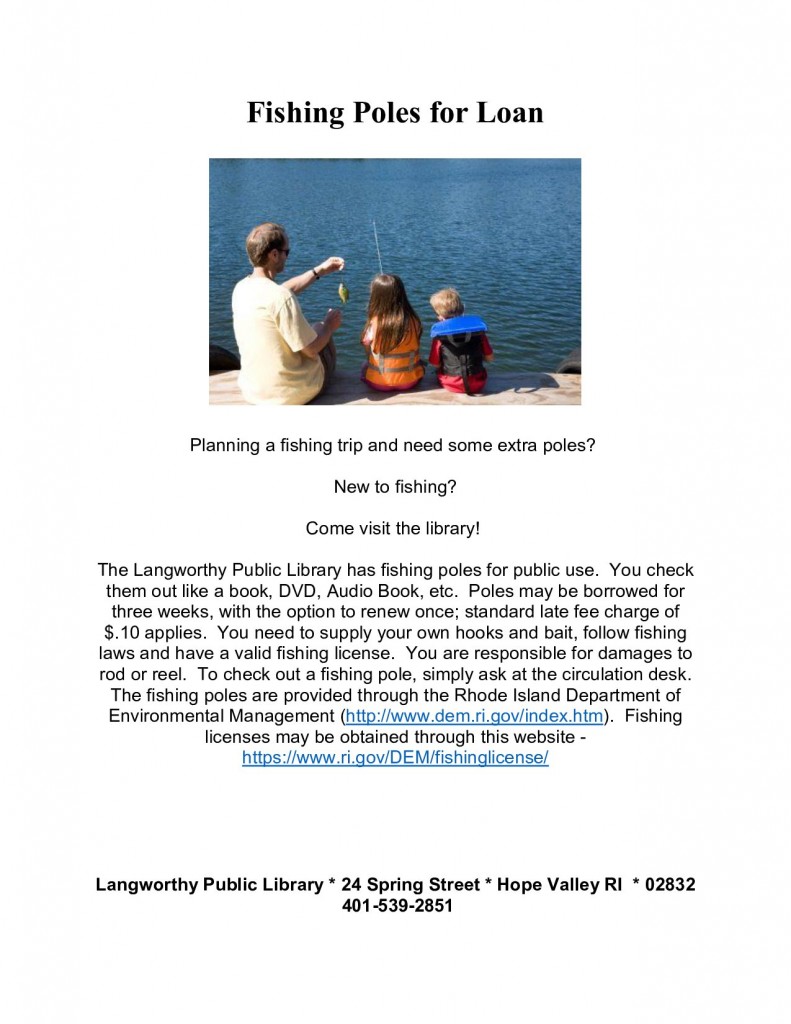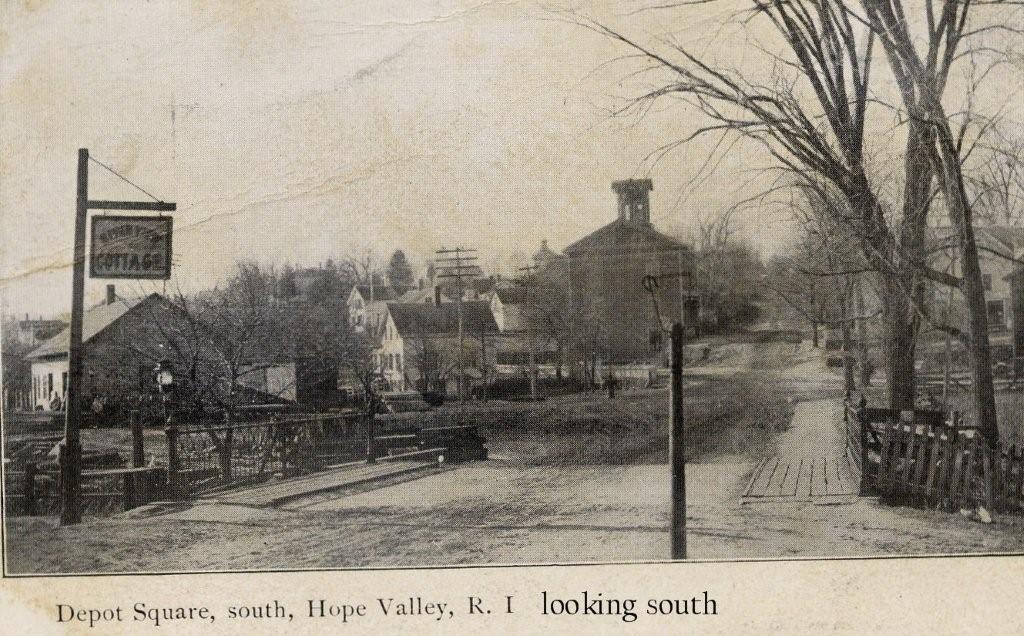 Oral History project video is now available.
Click for more information and history of the Depot Square Project and to view the oral history interviews.
Copies of the DVD are now on sale in the library for $8.