The following local history books and videos are for sale and available at the library: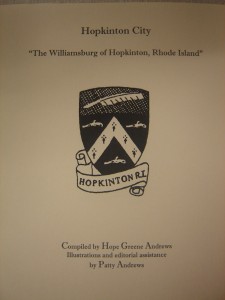 Hopkinton City : the Williamsburg of Hopkinton, Rhode Island. by Hope Andrews is now available for sale at the library for $15.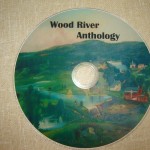 DVD recordings of Wood River Anthology written by Yvette Nachmias-Baeu, Directed by Sandra Laub and Performed by the Chariho Players is available at the library for $10.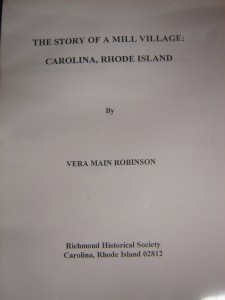 The Story of a Mill Village : Carolina, Rhode Island. by Vera Main Robinson $10.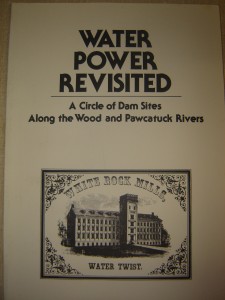 Water Power Revisited : a Circle of Dam Sites Along the Wood and Pawcatuck Rivers. by Gladys Segar and Betty Solomon, project directors. $15.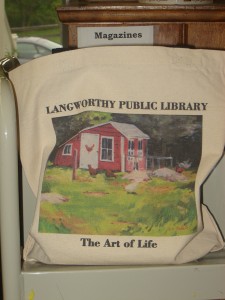 Langworthy Library Tote Bags $12